Bert's Barracuda Presents: Empowering Lady Riders~Born To Ride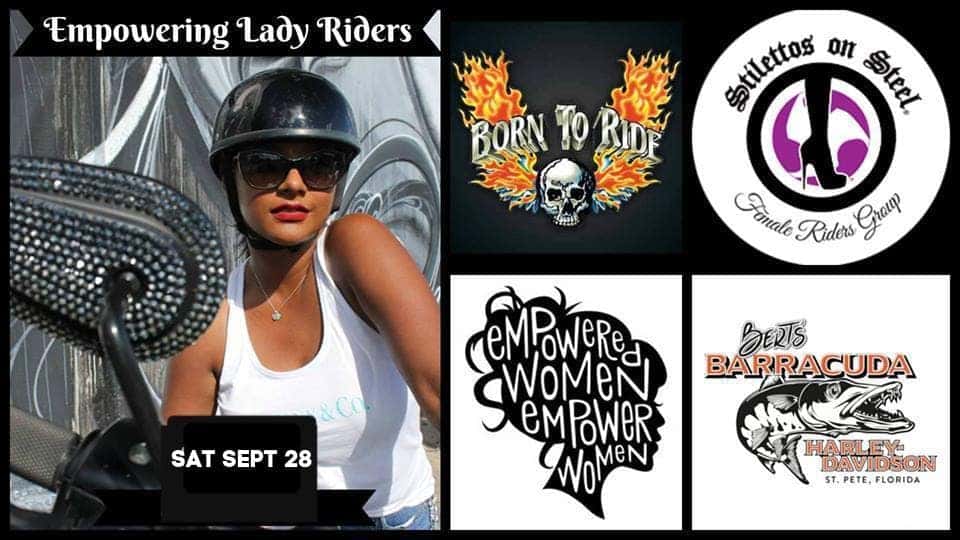 EMPOWERING LADY RIDERS SATURDAY SEPT 28st 9am -3pm
Sponsored by Born to Ride, Stilettos on Steel and Bert's Barracuda Harley Davidson! Join us if you are a new lady rider, potential rider or experienced rider. Join us if you support lady riders. We'll have information on motorcycle endorsement classes, starter bikes and more. Meet and Greet with the members of Stilettos on Steel. There will be a ride over the Skyway especially geared to newbie riders and Skyway "virgins'. Special Surprises! More details to come! This event is open to Lady Riders and the Men that support them.