Bert's Holiday Hangover (Black&Orange Weekend)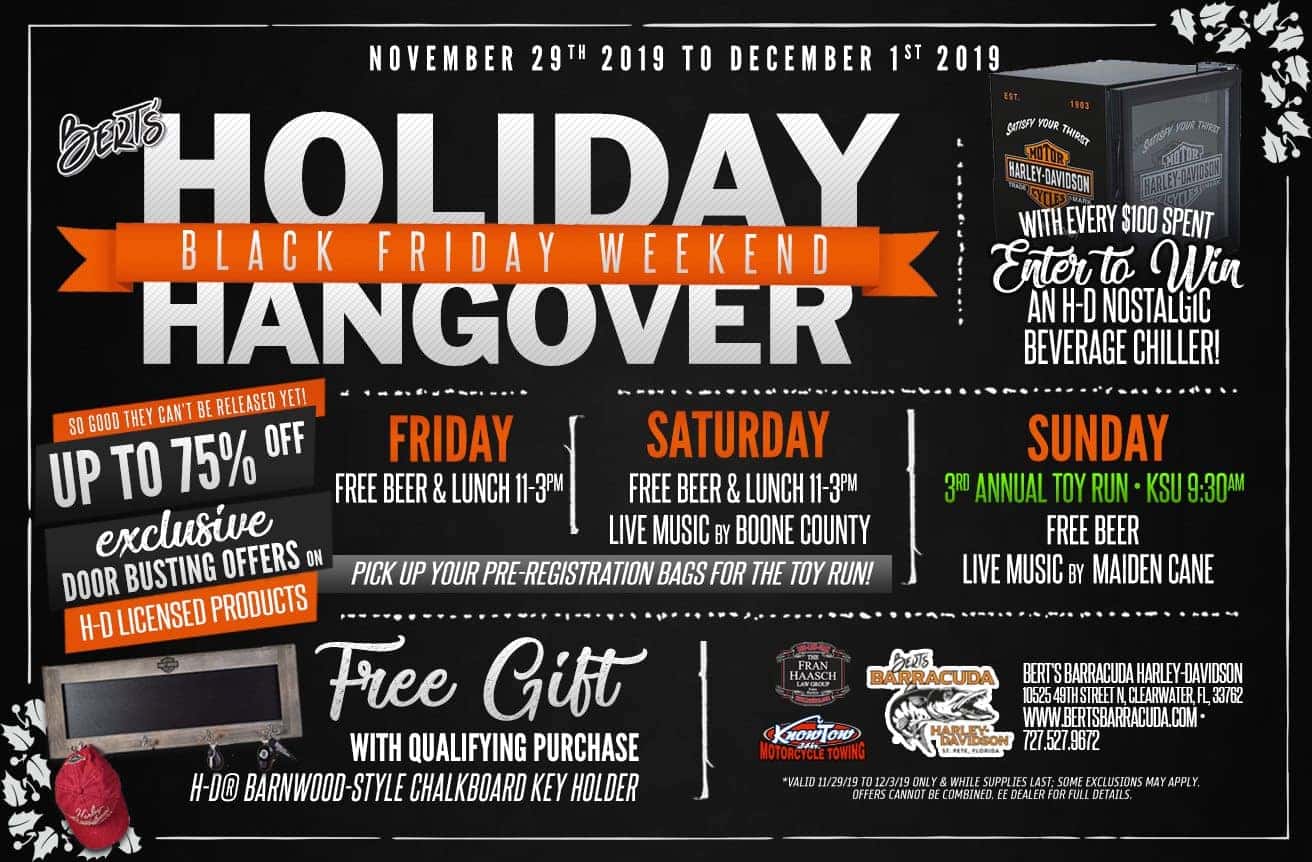 Ease your way over to Bert's Barracuda Harley-Davidson for Bert's Holiday Hangover (Black Friday Weekend!) Join the Cuda Crew for Live Music (Sat/Sun), Free Lunch (Fri/Sat), Bloody Mary Bar (Sat), and door busting deals on Licensed Products all weekend long…so good they can't be released yet!
FRI & SAT will be the ONLY day to pick up your pre-registration packets, register early and score a FREE water bottle >> http://bit.ly/2DbPCzb
PLUS >> With every $100 spent, you'll be entered to win an H-D Nostalgic Beverage Cooler!